The aroma of Miyajima's blessings of nature
In midsummer, the Hamagou's vibrant purple flowers bloom on the seaside.
The fresh fragrance of Hamagou was used as incense from long ago.
Many Hamagou grow naturally in Miyajima, a World Heritage Site located near SAKURAO DISTILLERY.
Miyajima has been conseved and left the nature of Seto the Inland Sea.
We have added Hamagou, that grows in this "Botanical heaven",
along with other botanicals from Hiroshima,
distilled in a traditional way. A new limited gin was born.
Please enjoy the fresh fragrance and rich flavor.

Hamagou has been known for it's beautiful fragrance from long ago.
We have selected Hamagou from Miyajima and blended it with other botanicals, and distilled using a combination of steeping and vapor methods. Please enjoy this gin with a refreshing fragrance.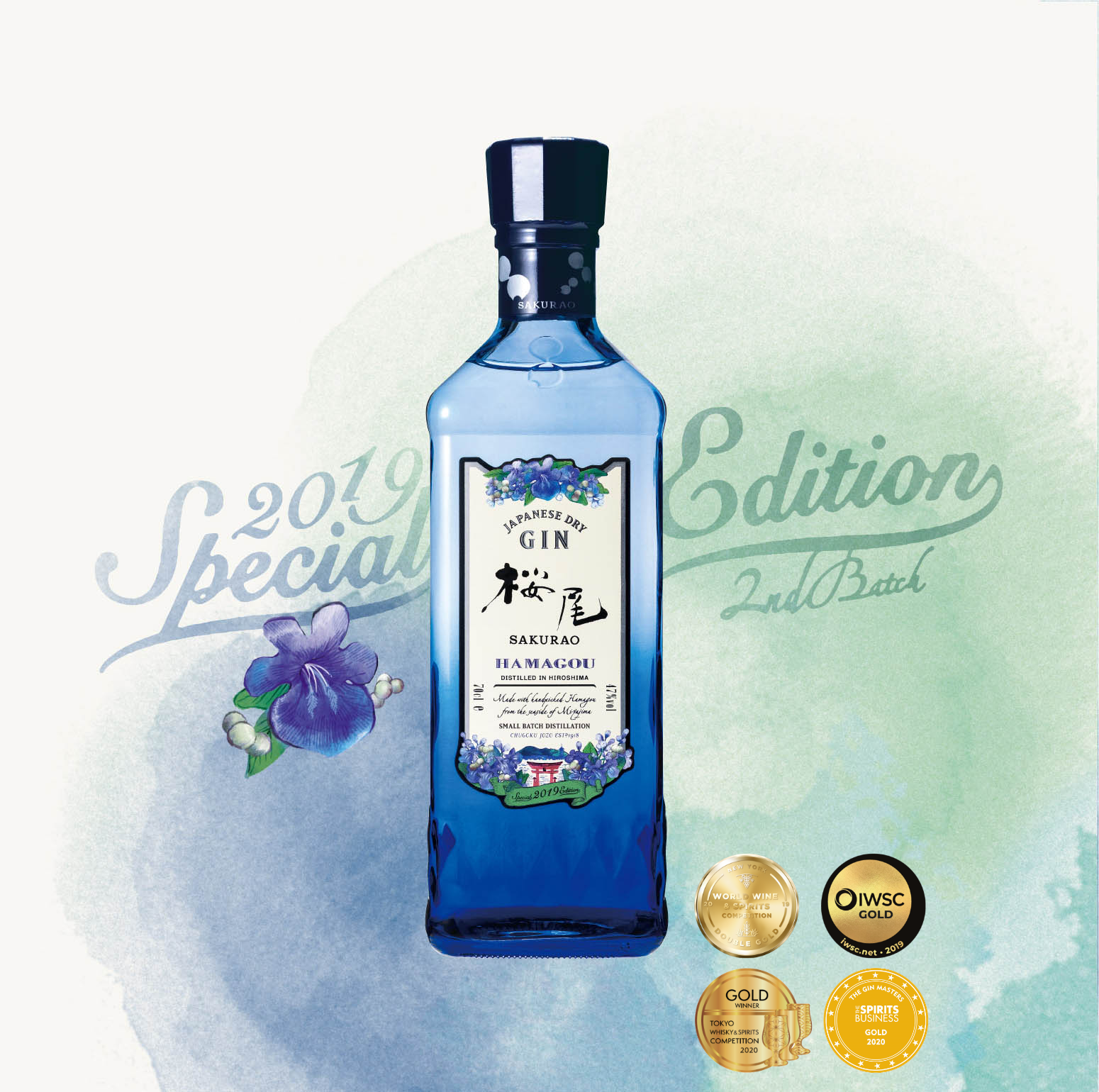 SAKURAO GIN HAMAGOU 2019 edition is sold out.